The founder of a dynasty of painters
An important early source on Bruegel's life is Karel van Mander's Schilder-boeck, which was published in 1604. Van Mander also tells us something about Bruegel's early years. The artist's parents were peasants and he was born sometime between 1526 and 1530 near Breda in the Low Countries. According to van Mander, the place where he was born and spent his childhood was called Bruegel. Today, we believe that Bruegel was born either in Breugel or in Antwerp.
In 1551, Bruegel was accepted into the Antwerp painters' guild. As the average age of guild members was between 21 and 25, we can surmise that Bruegel was born between 1526 and 1530, most likely around 1527/28.
Van Mander also mentions a trip to Italy. Today, we can reconstruct Bruegel's journey south with the help of drawings and engravings: Lyon – Rome – Naples – Reggio di Calabria – Messina.
1
Johannes Wierix
Portrait of Pieter Bruegel the Elder
Engraving, 203 × 124 mm. From Dominicus Lampsonius, Pictorum aliquot celebrium Germaniae inferioris effigies, published by Hieronymus Cock's widow Volcxken Diericx, Antwerp 1572, plate 19. Amsterdam, Rijksmuseum, inv. no. RP-P-1907-593.
We even know quite a bit about Bruegel's love life: the artist lived with his maidservant in Antwerp. She is said to have 'lied' to him (whatever that means), so that in 1563 he married the daughter of his teacher Pieter Coecke van Aelst.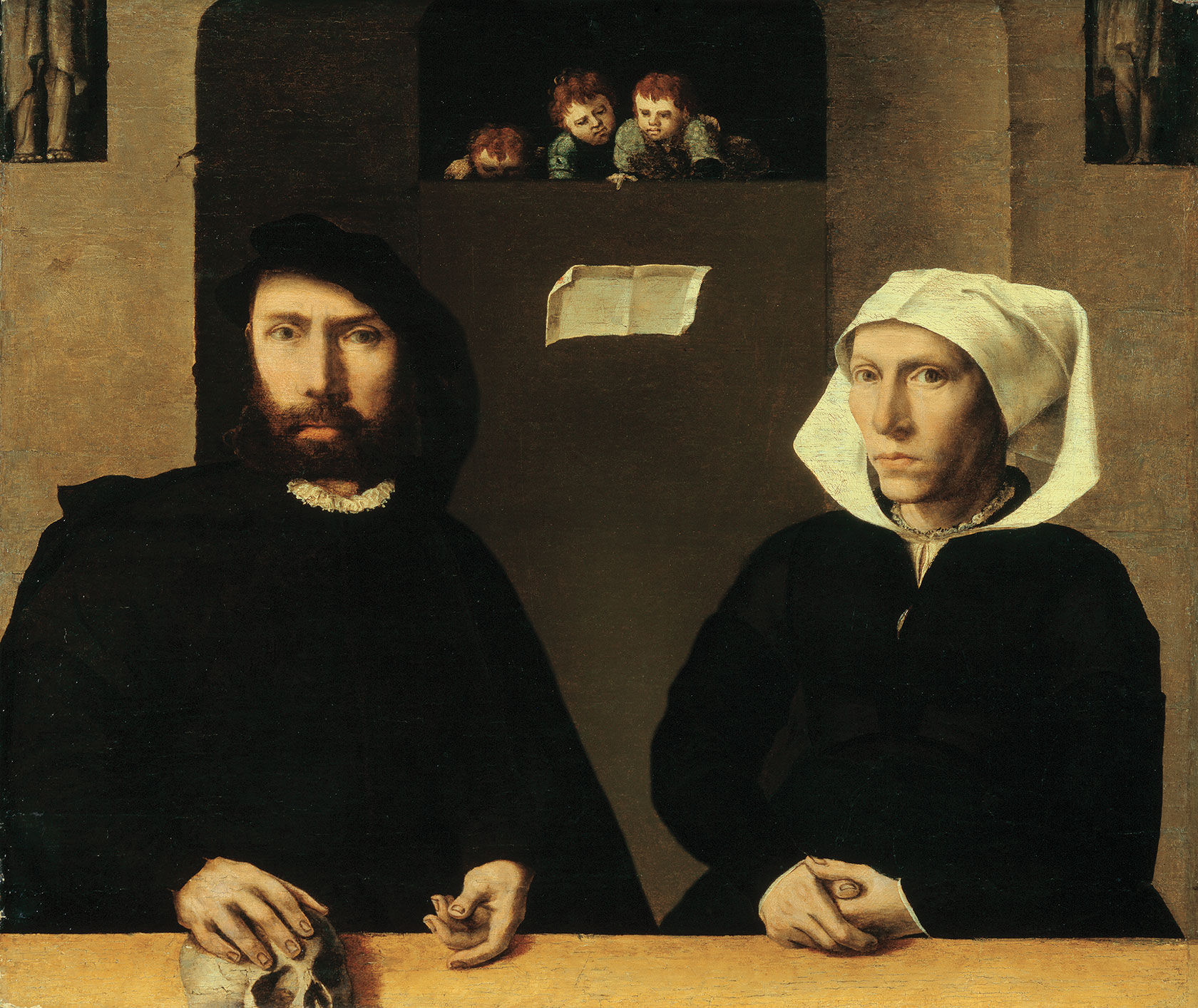 'Bruegel', 'Brueghel', 'Breugel' or 'Breughel'?
An interesting fact: Bruegel's mother-in-law Mayken Verhulst (1518-1599) was a painter in her own right, renowned throughout the Low Counties. She was best known as a miniaturist.
Pieter Bruegel and Mayken Coecke van Alst had two sons who also became painters: Pieter Brueghel the Younger (1564-1638) and Jan Brueghel the Elder (1568-1625).
Why are their names spelled with an 'h'?
The patriarch is called 'Bruegel' without an 'h'. His sons and grandsons are called 'Brueghel' with an 'h'. Did you know that Pieter Bruegel the Elder did not begin to spell his name this way until 1559?
2
Pieter Coecke van Aelst, The Artist and his Family. c. 1545. Oak panel, 50.5 x 59 cm. Zurich, Kunsthaus Zürich, gift of Adolf Jöhr, 1935, inv. no. 2342.
Pieter Bruegel the Elder founded a dynasty of painters. The different spellings of their name - 'Bruegel' and 'Brueghel', and sometimes even 'Breugel' and 'Breughel' – are somewhat confusing. In fact, they are all members of the same family and share a surname, although its spelling is not uniform.