Of Wimmelbilder (busy pictures) and children's games
Three early paintings by Bruegel are often referred to as Wimmelbilder (busy pictures that are teeming with countless figures). They are The Battle between Carnival and Lent (1559), The Proverbs (c. 1559, on view in Berlin), and Children's Games from 1560.
One of the characteristics shared by these Wimmelbilder is an elevated viewpoint. The raised line of the horizon creates a bird's eye view: gazing down on the busy scene, we discover a wealth of details.
Particularly interesting is the receding perspective of the row of houses that line the street at top right, which is reminiscent of Sebastiano Serlio (1475-1554). He wrote treatises on architecture that were published by Bruegel's father-in-law Pieter Coecke van Aelst in the sixteenth century. In these treatises, Serlio also discussed 'scenery' and 'stage design' for painters.
Another, obvious, seminal aspect of these Wimmelbilder is the almost unbelievable number of figures and details that are just waiting to be discovered.
Around 230 figures are romping around on this pictorial plane.
Almost all of them are children engaged in over ninety different games. Some of these games, such as Blind Man's Buff, are still played today. Others have been forgotten and were only identified after extensive research.
Some of the children are imitating the activities of adults, for example by playing bride and groom, christening a child, or pretending to be a shopkeeper.
Bruegel not only depicts countless games in painstaking detail, he also captures a plethora of different moods – they run the gamut from placid to aggressive. With just a few brushstrokes, the artist conjures up facial expressions and body language.
1
Pieter Bruegel the Elder
Children's Games
1560 // Signed and dated at lower right on the beam: BRVEGEL 1560 // Oak panel, 116.4 × 160.3 cm // Vienna, Kunsthistorisches Museum, Picture Gallery, inv. no. 1017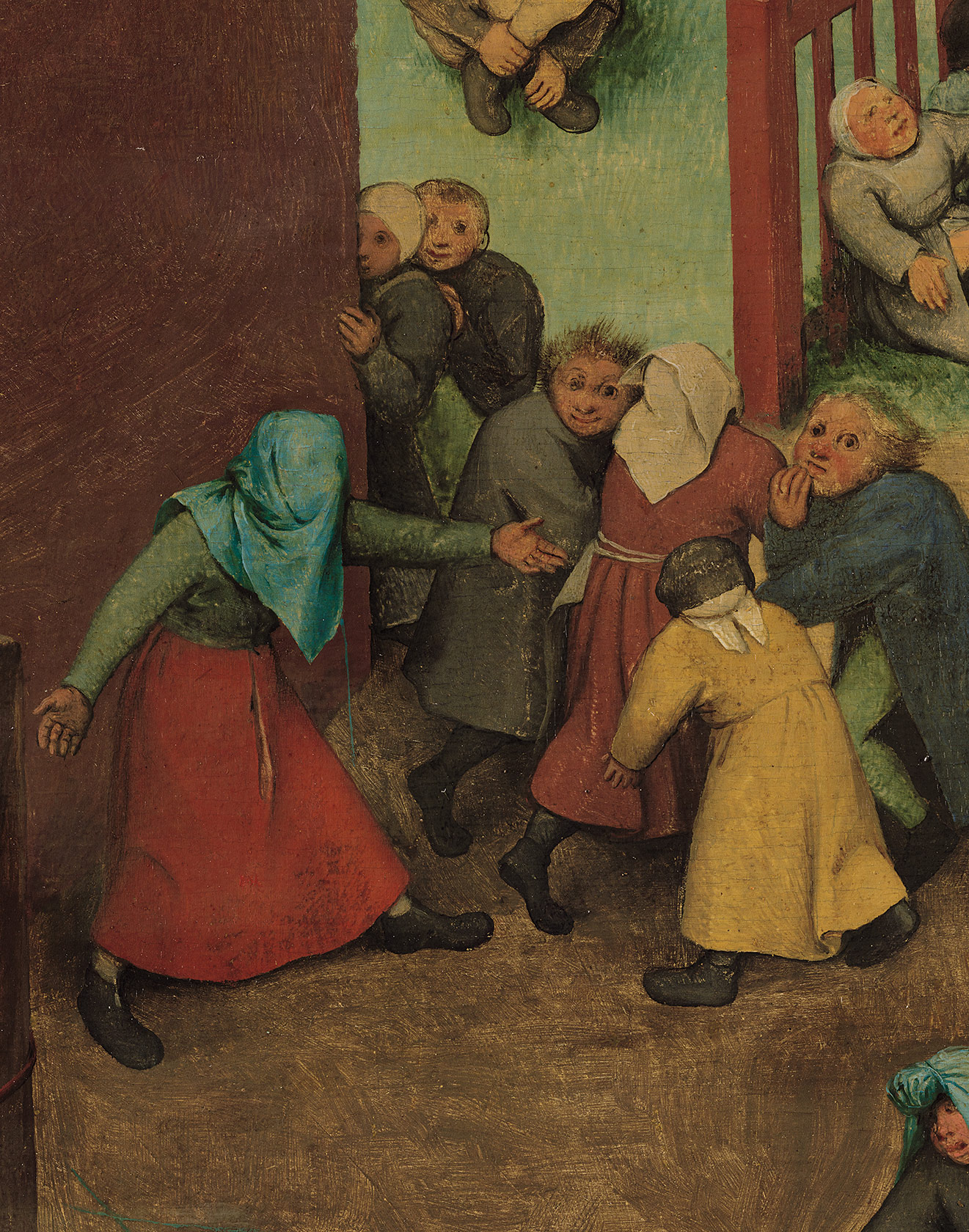 Here, too, Bruegel is holding up a mirror for us: a child is looking through an adult's mask. Is he or she imitating us?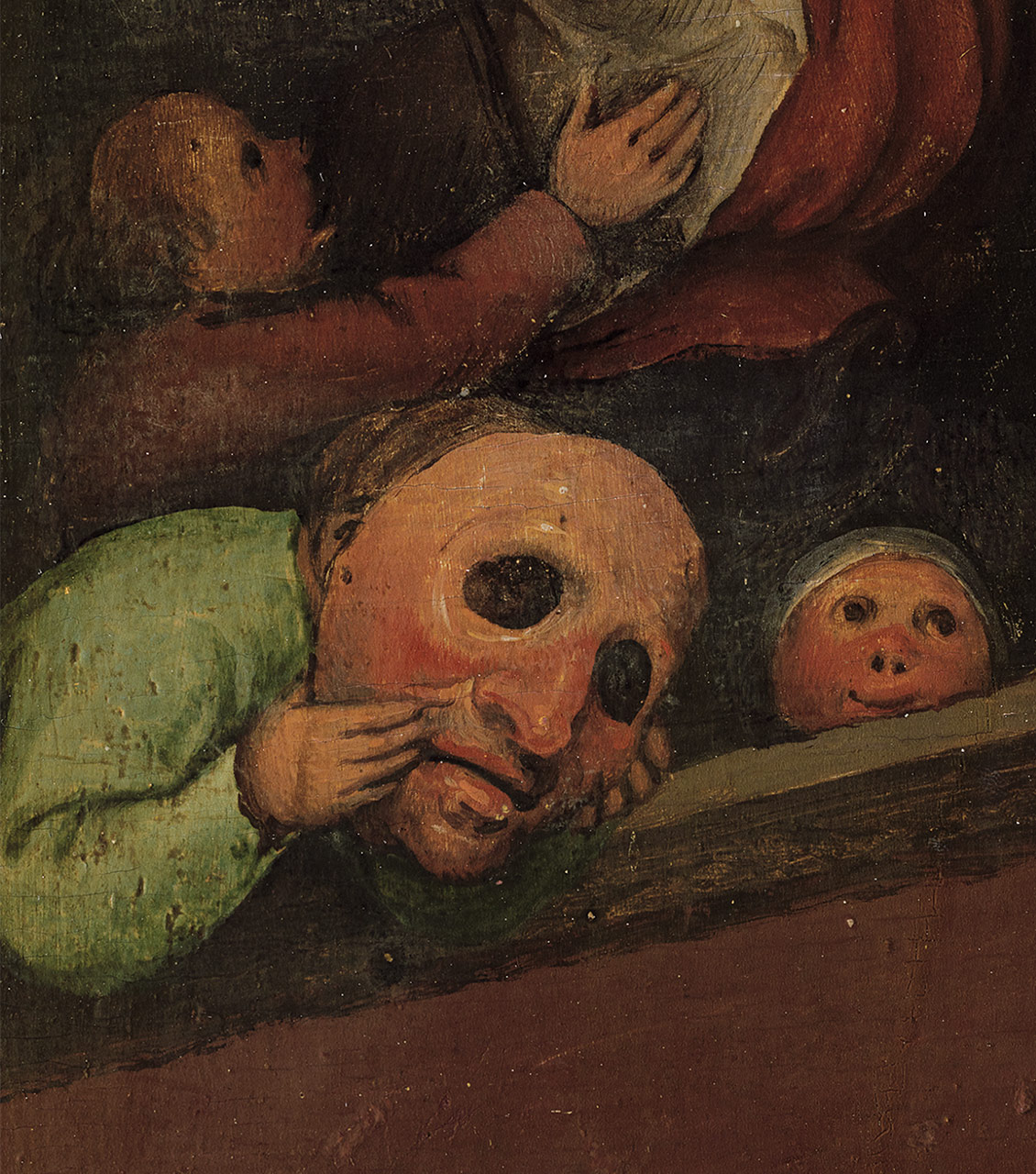 While the viewers, the adults, gaze at the painting and are allowed to submerge themselves in this pulsating world of children, the child is watching us.
Bruegel may have been referencing Sebastian Brandt's Ship of Fools: 'What you do, that your child will do, / In evil children copy you.'