Christ carrying the Cross
According to the Gospels, darkness fell over the world from the sixth hour to the ninth hour when Christ was crucified. Bruegel adheres to this biblical report and shows us clouds gathering over Golgotha. However, he transposed the entire scene to the sixteenth-century Low Countries.
Christ carrying the Cross1
Here Pieter Bruegel the Elder has staged an unusually wide and long route spiralling up the hill from Jerusalem to Golgotha, the place of execution.
Spectators are watching this procession of the condemned from a safe distance. In the way he depicts them, Bruegel has outdone himself as a perceptive observer and painter.
His depictions run the gamut of human types and he parades before us curiosity, bafflement, incomprehension, fear and wickedness.
This is almost a Wimmelbild, the busy picture impression being created by the countless figures and the bird's eye view.
1
Pieter Bruegel the Elder
Christ carrying the Cross
1564 // Signed and dated at lower right: BRVEGEL MD.LXIIII // Oak panel, 124.2 × 170.7 cm // Vienna, Kunsthistorisches Museum, Picture Gallery, inv. no. 1025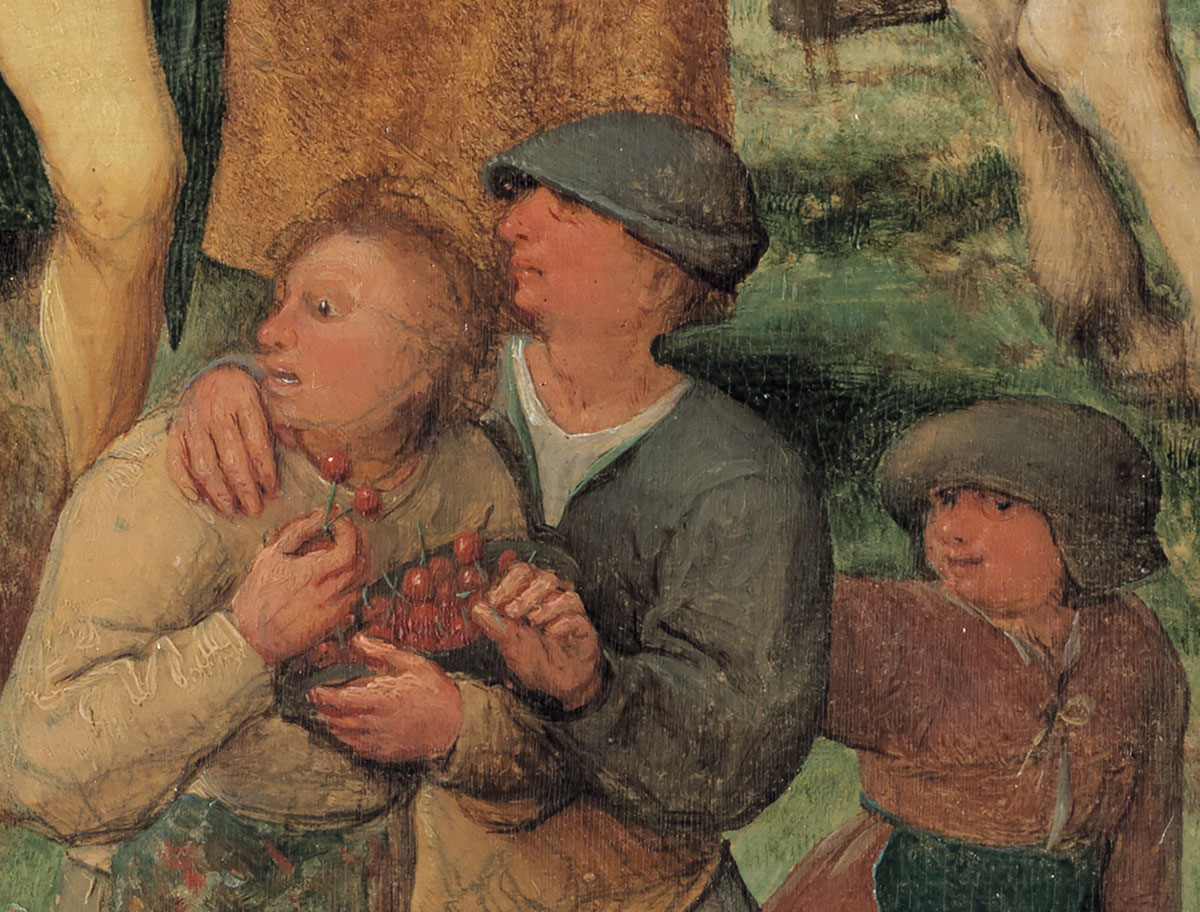 Christ carrying the Cross is the largest of all recorded and extant panel paintings by Bruegel; it measures 124.2 centimetres x 170.7 centimetres. It is also the largest landscape in Early Netherlandish painting. Bruegel painted it in 1564, one year before he painted the series of the Seasons.
In the Bruegel exhibition, this picture will not be displayed on a wall – as is usual –, but 'freestanding' in the middle of the gallery. We want to demonstrate to our visitors how incredibly thin and fragile these panel paintings are.