Bruegel accessible to all
To make the experience of Bruegel's art available to as many visitors as possible, we offer a range of facilities and options for visitors with accessibility requirements. Some of these will appeal to all visitors who want to delve deeper into Bruegel's world and learn more about his works.
For deaf or hard of hearing visitors we offer a video in ÖGS (Austrian sign language) and IS (international sign language) with information about the exhibition. In addition, there are sign language videos available on all twelve works by Bruegel at the Kunsthistorisches Museum Vienna.
The Fight between Carnival and Lent
Gloomy Day (Early Spring)
Return of the Herd (Autumn)
Hunter in the Snow (Winter)
Listening to the world of Bruegel
Each of the twelve paintings by Pieter Bruegel the Elder in the collection of the Kunsthistorisches Museum Vienna is described in the audio tour, helping blind or partially sighted visitors appreciate the complexity of Bruegel's compositions. The audio guide is available in ten languages: German, English, French, Italian, Spanish, Dutch, Korean, Japanese, Chinese and Russian.
The guide focuses both on descriptions of the spatial organization of the composition and the exact location of important buildings and figures in it. However, the vivid and expressive descriptions also help to enhance our visitors' emotional experience of the paintings.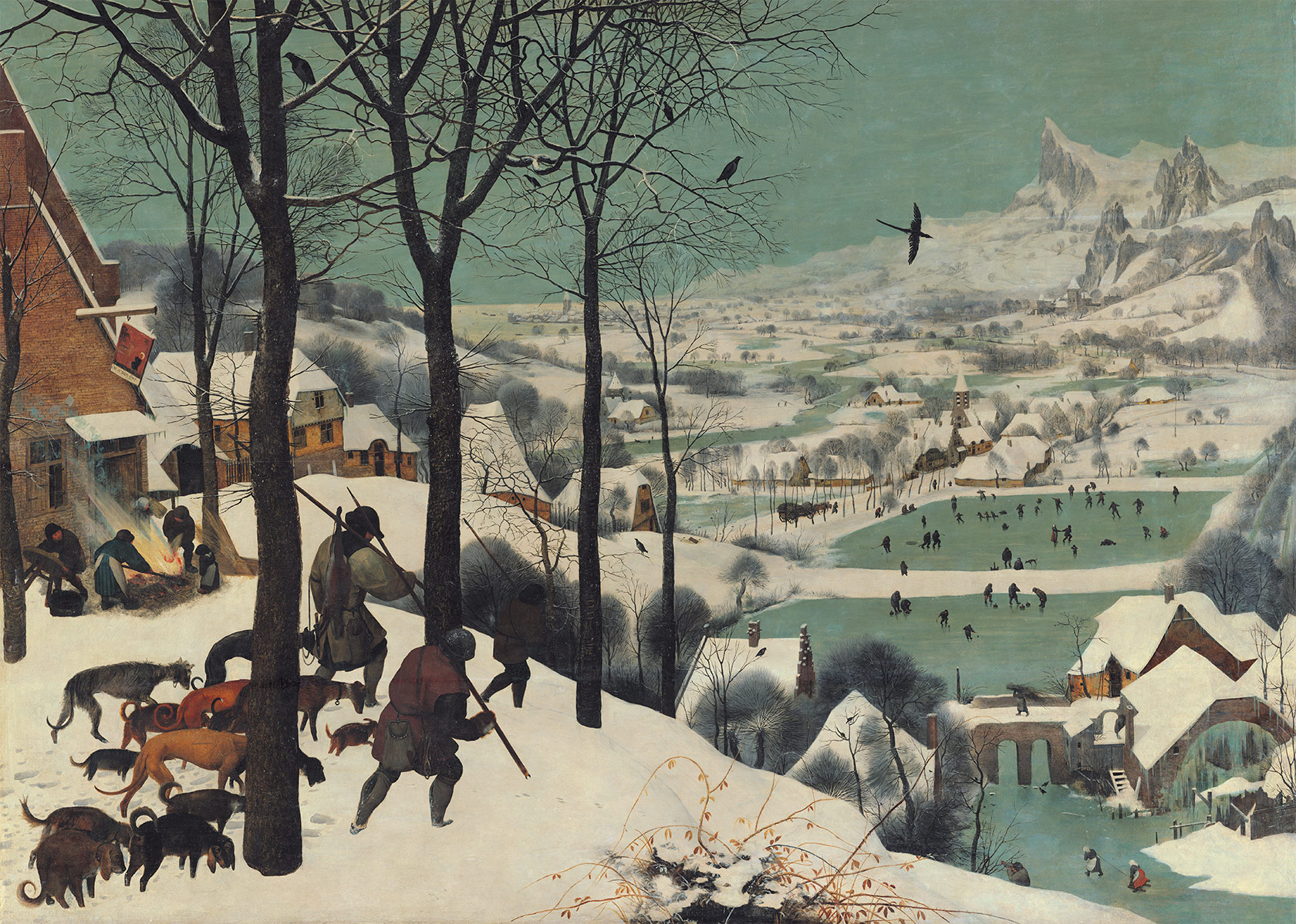 What is a "tactile station"?
The tactile station for Bruegel's The Battle between Carnival and Lent plays a special role in the exhibition. It allows blind and partially-sighted visitors to comprehend directly and intuitively the highly-detailed composition and its countless figures.

The tactile station consists of three parts: the first part comprises tactile lines and areas that represent the basic elements of the composition. Part II introduces visitors to the symmetrical axis, the central well, and two figures in the crowd; the latter are identified by the numbers 1 and 2. In the third part these two figures and the quotidian objects they carry are showcased; the latter are included as enlarged tactile objects on the far right of the tactile station.
One of the quotidian objects reproduced as a tactile object is a shoe.
It is a leather lace-up from the time of Bruegel. It is long and pointed, and looks a lot like the poulaines fashionable in the Late Middle Ages.
These hand-finished tactile objects were printed on a 3-D printer after the originals also on show in the exhibition. Their measurements, however, do not conform to the originals but reflect the need to make the objects more tactile.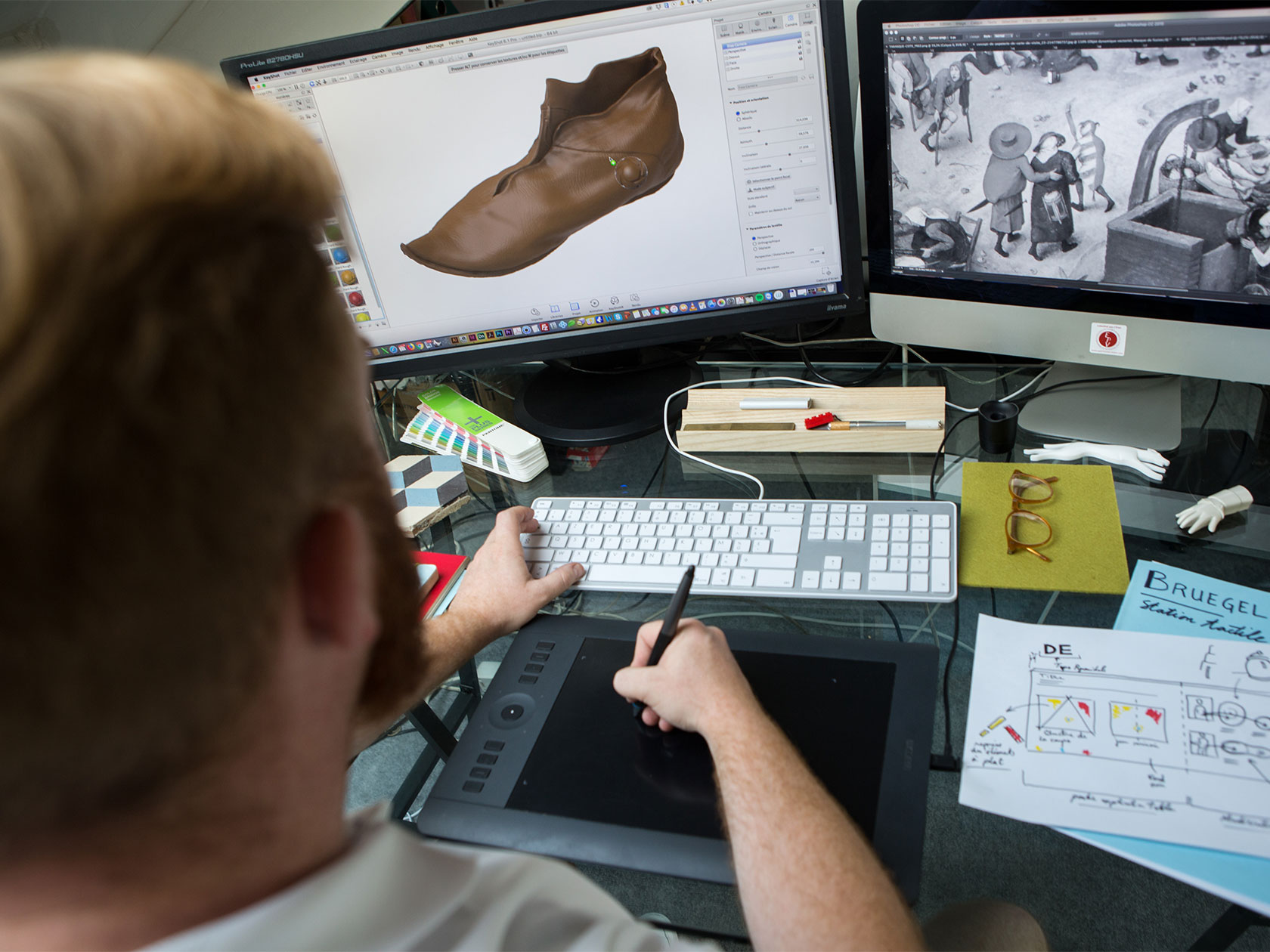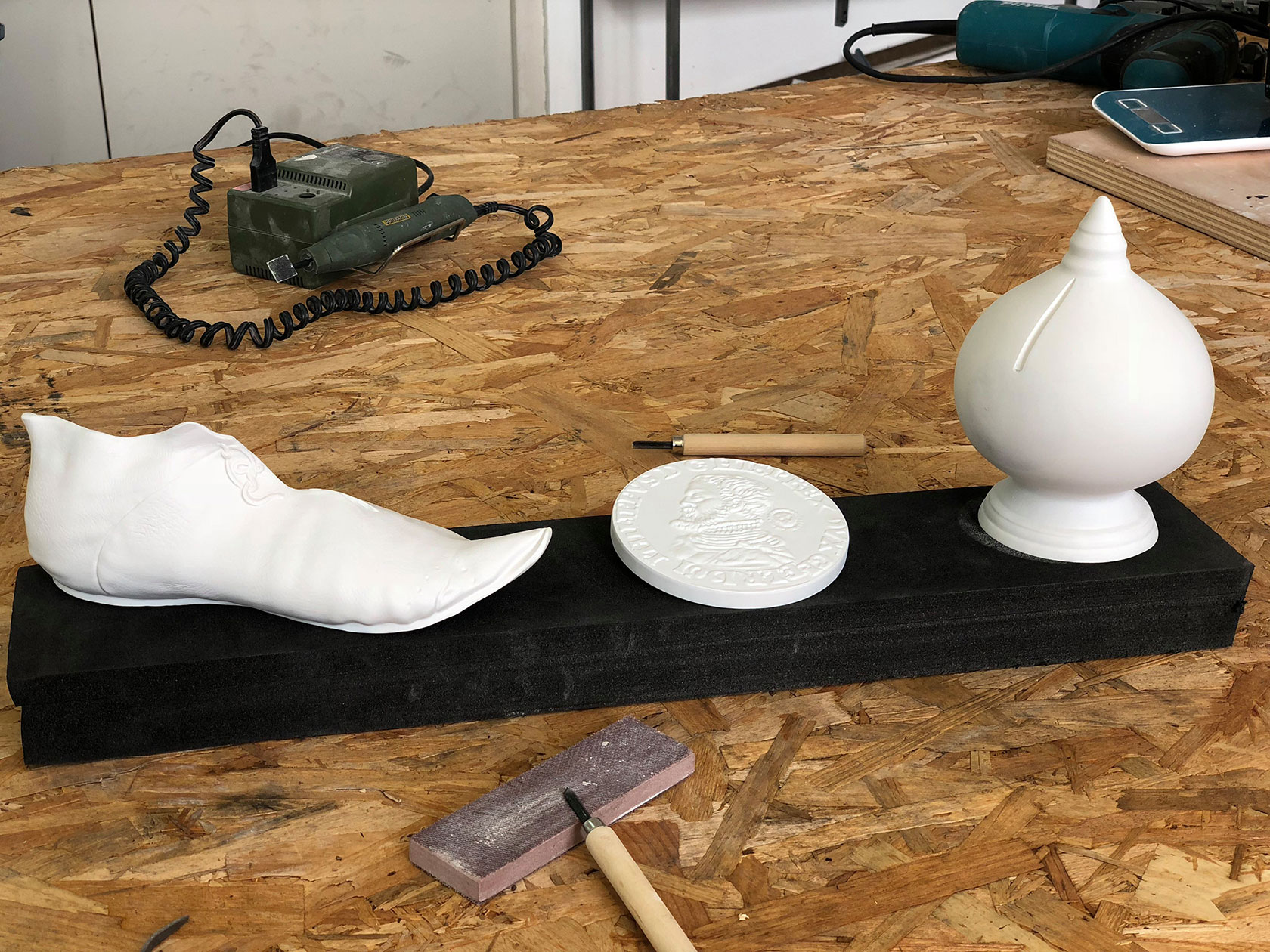 Use the side entrance (Burgring 5) for level access; a guard will accompany you to the lift and into the main building
2 lifts (door width 99 cm, cabin size 130 x 150 cm)
5 barrier-free toilets (lower ground floor, raised ground floor, first floor)
Please reserve wheelchairs one day in advance at guestservice@khm.at
We offer special guided tours for deaf/hard of hearing and for blind/partially sighted visitors
Wheelchair users who access the museum via Burging 5 can buy their tickets at the museum shop in the entrance hall