A synthetic approach underlies the project focussing on Bruegel's Two Monkeys in Berlin: based on sources and scientific analyses, this reconstruction of the different phases of the composition's evolution visualizes the artist's creative process.
The panels offer insights into the genesis of this work, little of which was known until now, and demonstrate Bruegel's exceptional handling, which was already much praised in early sources.
In collaboration with: Babette Hartwieg and Bertram Lorenz,
Staatliche Museen zu Berlin, Picture Gallery
It all begins on an oak panel measuring 461 square centimetres; the panel was cut to the exact format of the original: 29.8 x 23.3 centimetres.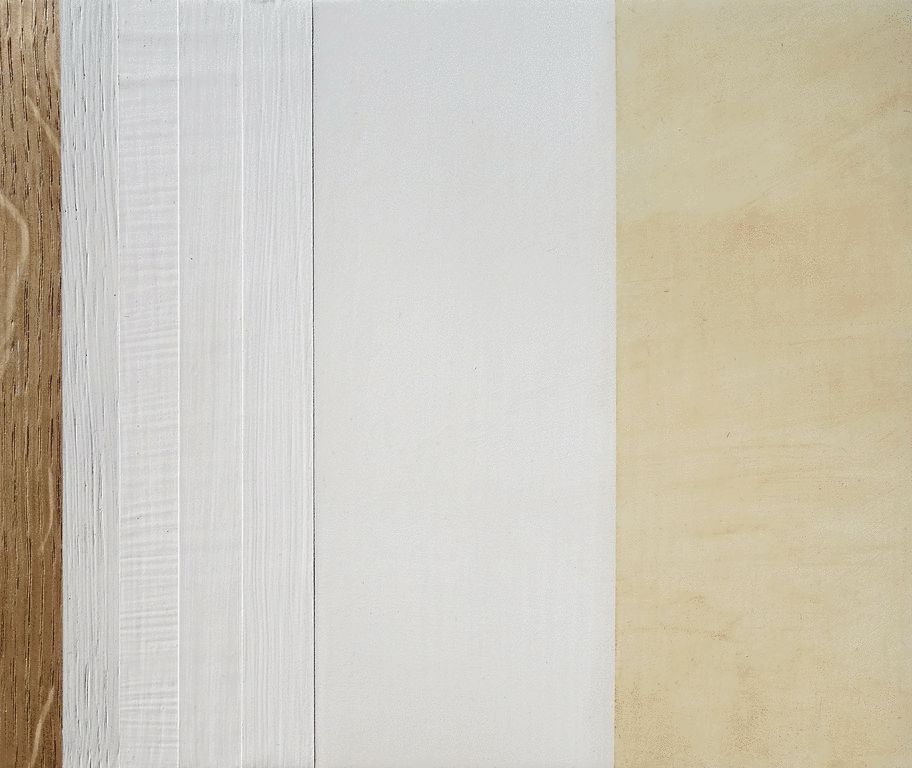 The artist first applied several layers of pale ground. Bruegel often used a pale ground, which reflects light through the subsequently applied layers of paint. This renders the colours more luminous and the composition more three-dimensional.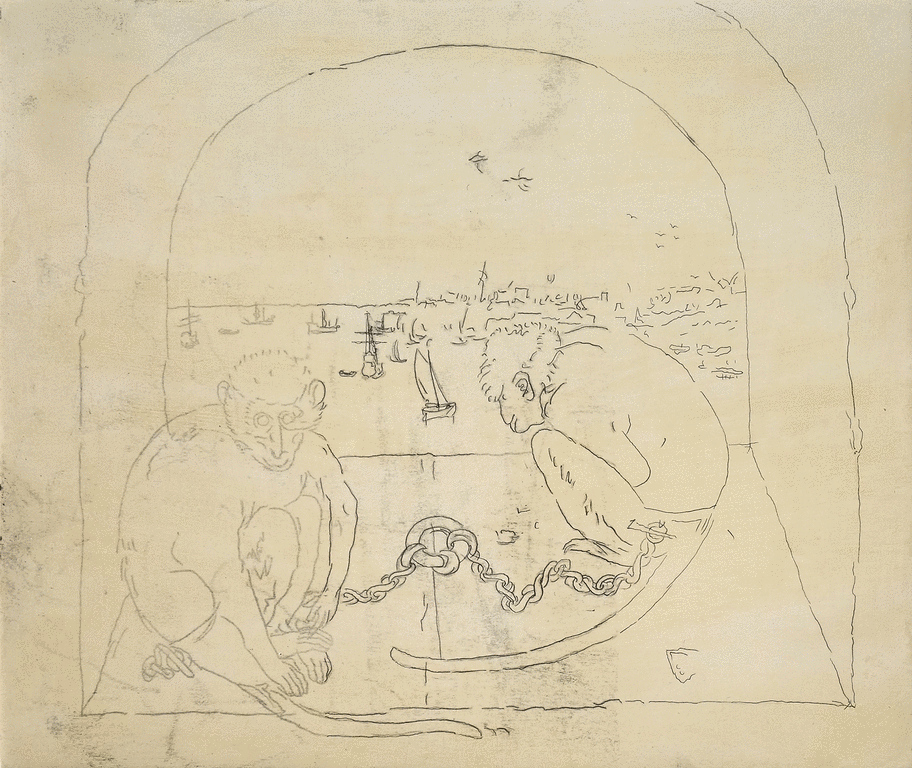 The underdrawing defines the composition. We can make out two cowering monkeys.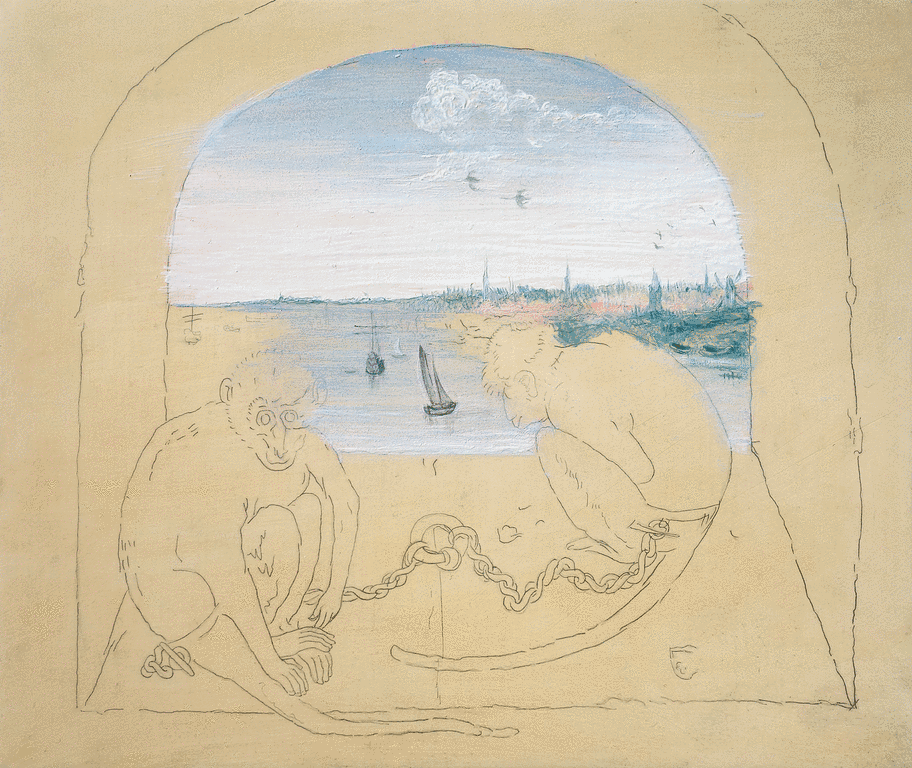 The artist then applied the first layer of paint. For this particular painting Bruegel decided on a palette of browns and yellows.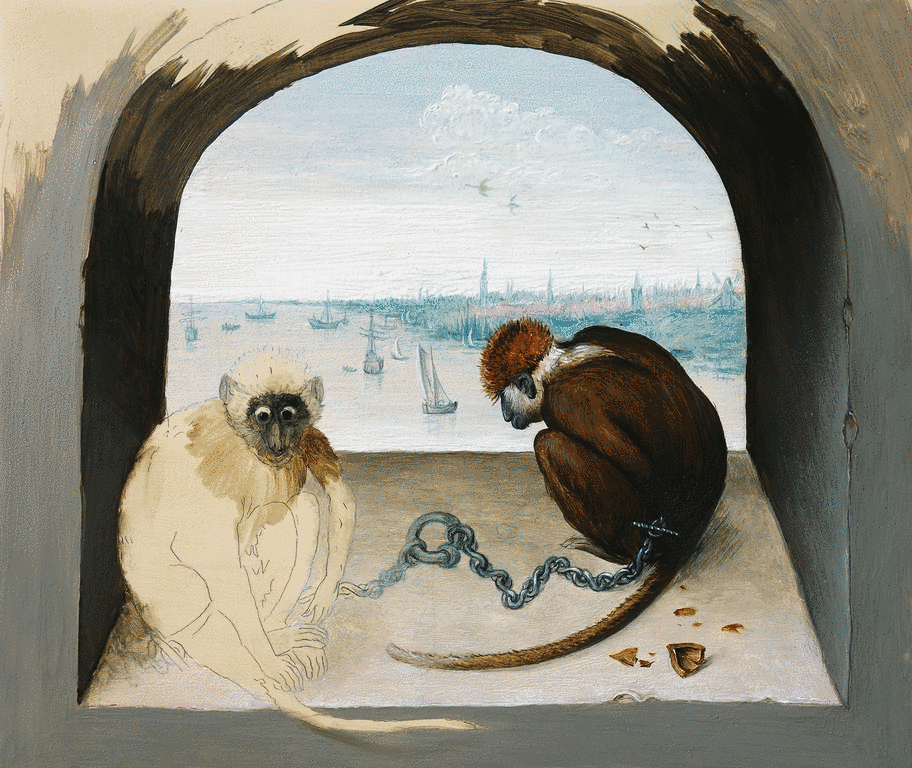 Next, the artist applied loose brushstrokes. Free handling and delicate lines define the monkeys' heads and the view of the city in the distance. Amsterdam is identified by its characteristic silhouette.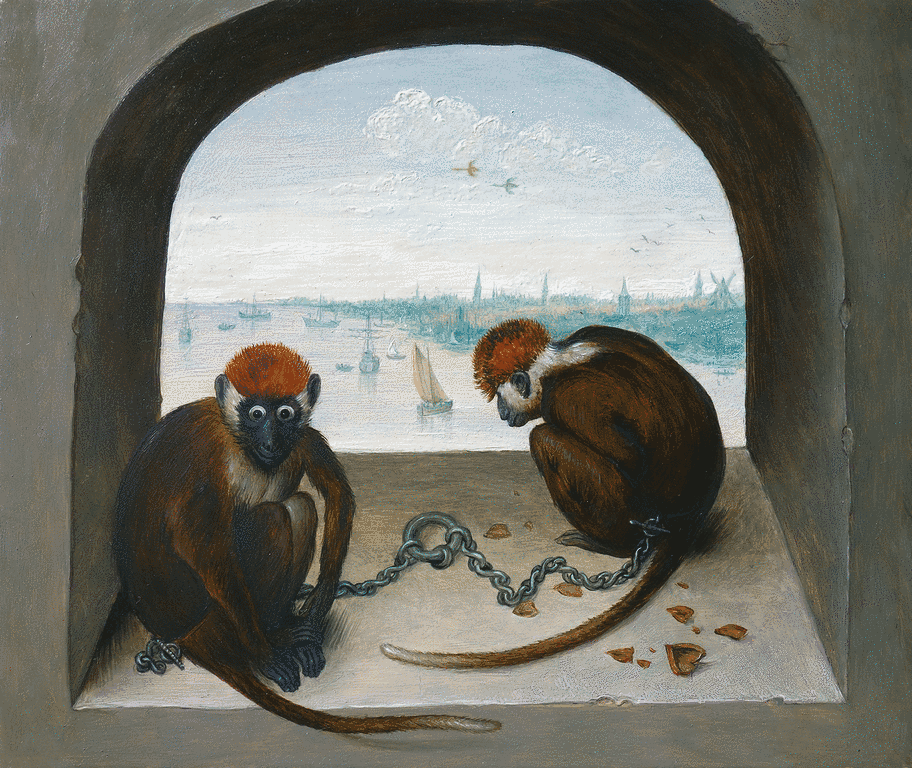 Finally, Bruegel applied the glaze. This creates a marked contrast between the light background and the dark arch that functions as a frame.
The expert eye identifies the monkeys as collared mangabeys. Bruegel presumably saw and portrayed these rare and exotic creatures after a ship had bought them to Europe from their native habitat on the coast of West Africa. During Bruegel's lifetime, Antwerp became a leading international port and one of northern Europe's great merchant cities. Ships unloaded goods from all corners of the world there, presumably including these monkeys.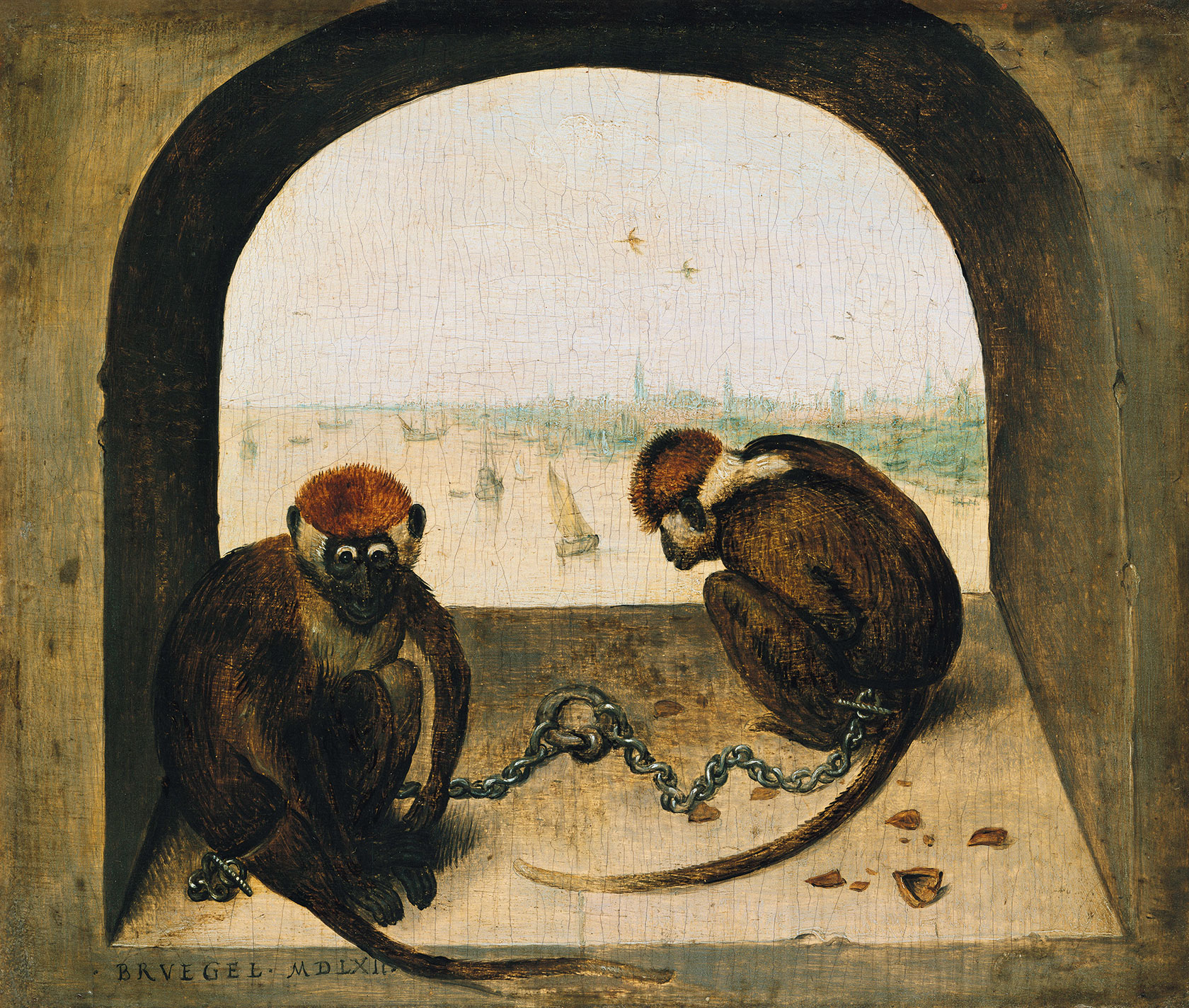 The monkeys are shown half in the light and half in shadow. This is how Bruegel directs our gaze to their characteristic heads.
The work is fascinating not only for its genesis but also for the motif: although the painting in Berlin is Bruegel's smallest work, this charming as well as unusual depiction has engendered much speculation regarding its meaning.
For more on this, see the exhibition catalogue.
1
1) Pieter Bruegel the Elder
Two Monkeys
1562 // Signed and dated lower left: · BRVEGEL · MDLXII · // Oak panel, 19.8 × 23.3 cm // Staatliche Museen zu Berlin, Gemäldegalerie, inv. no. 2077